December, Delhi: After the huge success of BodyPower's BodyBuilding show in Jaipur, BodyPower India attracted thousands of fitness enthusiasts at their fitness event FitFactor India tournament, in Delhi on Saturday, 8th December 2018 at Aiwan-e-Ghalib Auditorium, New Delhi.
The event featured some of the best-known Big Profile athletes such as the WBFF PRO Tom Coleman and WBFF PRO Marguerita, Dan Wynes, Rajesh Yadav -WBFF PRO, Rohit Rajput – Mr Delhi, 4 Times (Overall), Mr Haryana, Mr North India, Sheru Classic 2012 (India's First Men's Physique Winner),Bindiya Sharma – WBFF PRO, Bikni PRO, Ankur Sharma, Koch Bali, Pankaj Gujjar to name a few, giving fans unprecedented, exclusive access…incredible stuff!
 On BodyPower's roaring success in Jaipur and Delhi, these events will also be held in Ahmedabad on 9th December, followed by Kolkata on 11thDecember, Pune on 13th December, Mumbai on 14th December, Hyderabad 15th December, Bangalore 16th December and Chennai 17thDecember, 2018.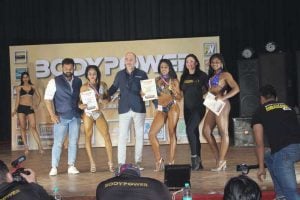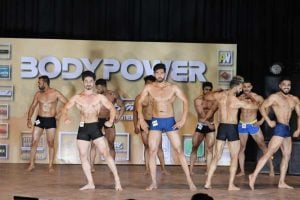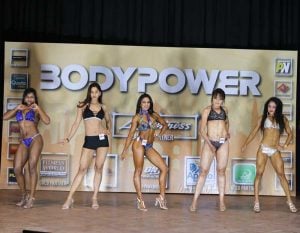 Commenting on the occasion, Nick Orton, CEO, BodyPower said, "Whilst I may have started BodyPower in India by training Bollywood superstars, it was always my intension to take our inspirational message about the importance of staying fit and healthy, to everyman. After six years working in the country, I have seen a monster change in peoples attitude to fitness – now it reaches every corner of this great country, and I think that BodyPower has acted as a catalyst to drive that change, with our expo's and events creating fever pitch levels of excitement amongst the youth in particular. This year's BodyPower tour is full of excitement, challenges and top quality competitions! Visitors to the events will witness world class athletes performing in front of their eyes; they get the chance to meet and talk to a plethora of fitness superstars and I being the guest MC, talent spotting and having some fun along the way"
BodyPower India is Asia's largest sport, fitness, wellness and nutrition exhibition, set to attract over 50,000+ visitors in 2019, 11th-13th January celebrating its 6th Anniversary in India. BodyPower India attracts thousands of fitness enthusiasts, key buyers, distributors and manufacturers from all over Asia!