Fitness is a must for a career in the military. But some military people take it to the next level.  Alysia Macedo joined the US Air Force at the age of 19 out of an urge to serve her country. Today when she is not doing her duty as a Dental Assistant in the air force, she is motivating people by flaunting her fit body on instagram. Alysia, also known as the real life Wonder Woman for her photos in the Wonder Woman outfits, has more than 250,000 followers on Instagram.  She has been a fitness model and fitness athlete.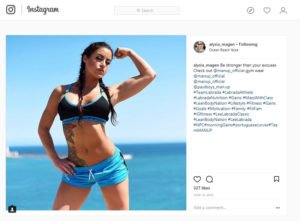 Alysia starts working out at 5 in the morning and continues till 6.30 and after work she again works out for about two hours in the evening. In her free time she also gives training on prevention of violence and sexual harassment. She also loves outdoor sports activities like snowboarding, skiing, beach volleyball, wakeboarding and scuba diving. Apart from her instagram photos and videos she also has her own website.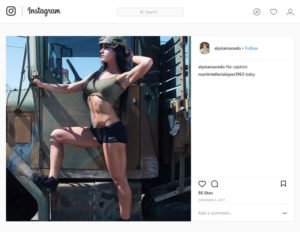 Born to European parents, Alysia did not have the junk food that other American kids are exposed to.  She told in an interview that her parents always cooked healthy food and thus healthy eating is a habit she adopted from her childhood. She started learning karate at the age of 8 and since there was no TV at home so she was busy with a lot of outdoor sports activities right from her childhood.