One of the most common chronic neurodegenerative diseases, Parkinson's involve motor symptoms like tremors, rigidity, slowed movements, and postural instability etc. But apart from these symptoms, the patients can also experience cognitive problems and psychiatric disorders like depression and anxiety.
It was already known that physical activities like yoga and other kinds of exercise maybe effective in improving physical health of the patients but a new study published in JAMA Neurology (Journal of American Medical Association) has shown that it yoga helps in improving the mental health of the patients too. In dealing with the motor dysfunction and to improve mobility in the Parkinson's patients, both stretching and resistance training as well as yoga can be very effective. But people who did yoga experienced greater reductions in anxiety and depression. They also reported greater improvement in daily activities despite their condition.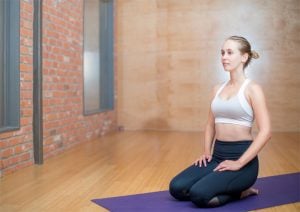 138 adults with Parkinson's were randomly assigned eight weeks of either a mindfulness yoga programme or an exercise programme focused on stretching and resistance training. All of the participants were able to stand and walk without canes or walkers.
Patients in the yoga group had one weekly 90-minute session of hatha yoga and were told to practice at home for 20 minutes twice a week. The patients in the stretching and resistance training group had one weekly 60-minute group session. They were also told to exercise at home for 20 minutes twice a week. The patients in the yoga group had shown more improvement in mental as well as physical health.
The study concludes that mindfulness yoga may to be an effective and safe treatment option for patients with mild-to-moderate Parkinson disease for stress and symptom management.
SOURCE: JAMA Neurology, online April 8, 2019.
Achyut Kalita's Journey From Growth-stunting Childhood Trauma To International Bodybuilding and Fitness