When Aaina Jasmine did MSc in Food Nutrition and Dietetics, she had the medical profession in mind. But while doing the course she became aware of its importance in the fitness industry. She also started going to the gym to stay fit. "In the gym I saw people were very conscious about fitness. I thought that apart from training myself I should also train others. So I did a Fitness Trainer course too. And thus I entered the fitness industry as a trainer and nutritionist." She says. Today, apart from being a nutritionist and fitness trainer,  Aaina is a successful fitness athlete too.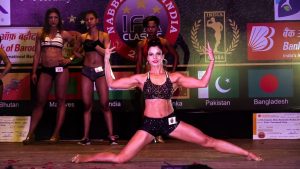 Soon after her entry into the fitness industry  Aaina gradually got interested in competitions as well. "People would often compliment me for my physique. They would encourage me to go to competitions. Even my clients would motivate me to do so."  In 2019 she participated in a district level competition in the Kamrup district of the Indian state of Assam. Gradually she went on to compete in state, national and international level competitions. Aaina has won medals in various national and international level competitions.  Some of them are NABBA Miss Assam in Fitness, NABBA /WFF Miss India title in Fitness, IFA Classic 2019 Gold in Fitness, Gold medal in Bodybuilding in WFF Asia Pacific in 2019 besides winning various national level competitions.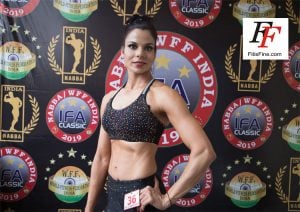 Describing her first experience of being on stage for a competition, she spoke about the motivation her husband and in-laws gave her.  "When I was going to compete on stage for the first time, my family was a bit hesitant because in bodybuilding we have to wear bikini on stage but they did not object. And seeing my confidence they also became very confident." However, the most memorable moment for her was not the first completion she participated in but a national level competition called the IFA Classic in 2019. "Competing IFA Classic 2019 was a memorable moment for me. Competing against so many athletes from all over the country in front of judges from all over India was really amazing."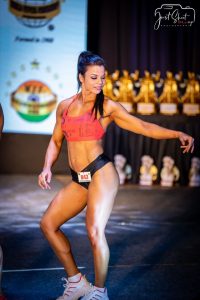 Talking about the women in the world of competitive fitness Aina says it is important for them to be confident. "There was a time when women thought that showing muscles in bodybuilding and fitness competitions are for guys only. But it is not like that. It is also very important for women not just for the looks but to stay fit. It also motivates others. Nowadays the approach is changing. People today realise that women can also do it and can motivate others."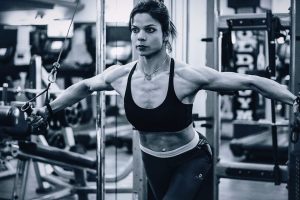 Aaina believes that competitions are very important for people to be motivated to remain fit. "If you have built muscles you should also show it off to motivate others." She says.
Aaina is presently based in the city of Guwahati and is eyeing many more national and international competitions in the future. As a fitness athlete and model, Aaina believes that it is her duty to train, motivate and guide others. "Participating in competitions help us in the industry in the long run. My goal is to continue participating in international competitions in future. My long term goal is to remain in the world of fitness whether in bodybuilding category or bikini model or any other category. Apart from remaining fit I want to motivate others too."