The impact of the Covid-19 crisis is felt by every industry around the globe and subsequently the business models have changed to cope up with this'never seen before' situation. As a result businesses are devising new ways to adjust to the situation and are preparing themselves for what is coming next.
Food industry is a straight hit of this pandemic. Post Covid-19, the restaurants are getting almost 60% less footfall. The pandemic has also changed the eating habits and preferences of people. Now they are switching to food which is not only tasty but also healthy and can help boost up the immune system. People are now more concerned about their food intakes than ever. Food items like nut butter, flax seeds, oats etc. as well as healthy diets like gluten free diet etc. have created a buzz.
The ancient Arabian proverb, 'He who has health has hope' is the new mantra these days.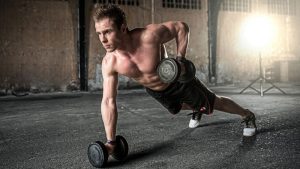 People are willing to spend some extra bucks for their healthy lifestyles and restaurants, therefore, are now looking forward to turn this crisis into opportunity with a different way of serving people. So they are diverting more resources towards the Cloud Kitchen model.
Investment in a cloud kitchen is just one fourth of the cost of setting up a full-fledged dining restaurant. It saves cost in terms of land, interiors, manpower etc. and requires less effort than the brick and mortar restaurants. Therefore this model is becoming increasingly popular among food entrepreneurs.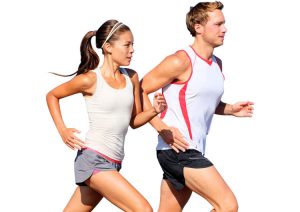 More and more health food start-ups are steadily cropping up and witnessing flourishing business. One such food start-up is The StayFit Kitchen. Started in 2017, it is the answer to the quest for healthy food with a 'twist of taste' in the form of a cloud-based kitchen.
The StayFit Kitchen serves nutritious and healthy food, according to the customers' choice of ingredients, style of preparation, as well as their choice of menu. What makes this business unique and a standout is that the food they serve is designed by nutritionist and prepared by chefs and finally reaches the doorsteps of the customers through delivery partners.
"At The Stayfit Kitchen, food is a combination of quality ingredients, loaded with nutrition as per individual health goal and integration of technology so that it reaches you at your doorstep with just a click." Says Sunil Kakoria, the founder of the startup.
Not only metro cities but also tier-3 cities are now witnessing the surge of this new phase in the food industry. The StayFit Kitchen too has already spread its wings. It is now operating in cities like Guwahati, Shillong, and Bangalore just to name a few.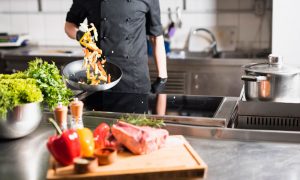 (Image Courtesy: Freepik)
The StayFit Kitchen is not only taking care of the health of the customers but also that of the economy by providing a business opportunity at the time of this crisis. For the budding food business entrepreneurs it can be an ideal brand to associate with. The StayFit Kitchen, with its franchise model, helps the entrepreneurs build their business right from the kitchen layout design, inventory management software, manpower management and everything else that is needed to build up and grow the business. Getting their cloud kitchen franchise is a definite yes for entrepreneurs, who don't have experience and budget, to start from scratch.
"The trend in Healthy food is rapidly growing & there is huge opportunity with very less competition at this moment in the market,. One can easily tap this opportunity as a early mover" Kakoria Says.
For those who have unique ideas and are looking for  less expensive way to enter the market, The StayFit Kitchen can be the ideal platform to launch their health food business. (To reach out to The StayFit Kitchen you can visit  www.thestayfitkitchen.com. )