"I had a fascination for strong bodies since I was a child.  Whenever I saw a strong guy riding a heavy bike I would tell my father that I would ride such a bike when I grow up. My father would say, 'Those bikes are heavy so you have to eat well and sleep well so that you grow strong enough to be able to ride such bikes.' So I ate well and slept well from that age." Says Achyut Kalita with a broad smile. Achyut is an international level bodybuilder and fitness athlete from India. He is based in Guwahati city in the Assam state of Northeastern India.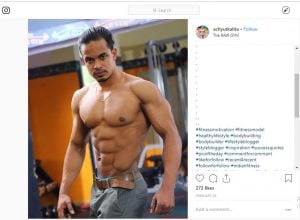 Though his pursuit to gain a strong and fit body started from a very young age it was not easy. In fact life had some major obstacles in store for Achyut. "When I was studying in 6th standard I met with an accident. I got a massive electric shock and had to be hospitalised. The shock was so massive the doctors could not even find my veins. I was saved but my growth was stunted. From that point till ninth standard my body did not grow at all." He recalls. "I was not happy. I was the tiniest boy in the entire class. I looked like as if a sixth standard boy was made to sit with senior boys of the ninth standard. It looked bad and I would feel uneasy about it. Despite eating very well I was not growing."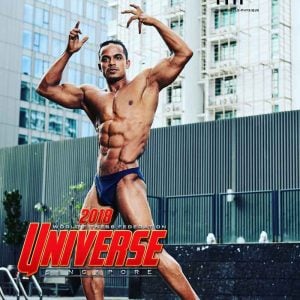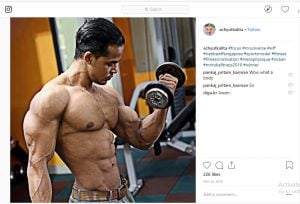 The uneasiness and desperation to grow his body prompted Achyut to take up some physical activity. He started learning Kung Fu. "My parents were not very enthusiastic about martial arts because every evening I would come home very tired and they thought it would hamper my studies. But they never stopped me." He says. He was doing well in Kung Fu and was also winning competitions but his trainer thought he needed to strengthen his legs and arms more. So he suggested Achyut to go to the gym. "In 2005 I went to the gym. At the gym all the guys were well built and I was diminutive. It did not look good when I worked out in their presence. So I thought about growing muscles. It would also enable me to become a heavyweight Kung Fu fighter. But my gym trainer told me that practicing Kung Fu and working out in the gym together would be overtaxing my body so I took a break from martial arts for some time and concentrated on developing muscles." He says. He had been active in physical activities from childhood so in the gym he started getting good results. His muscles had grown and after one year his trainer said he could compete in a bodybuilding competition.
Recalling his first bodybuilding competition Achyut says, "I participated in the 55 kg weight category in an intercollege competition but I did not know much about posing. I did not even know the seven basic poses. I had seen some poses by Arnold in a book and that was all I knew. In the competition I was the first participant in my category and my category was the first category of the event.  So I did not even have anyone to look at. I had never seen any bodybuilding competition earlier. On stage, when I saw the audience cheering for any particular pose I would display it more. That was my first competition."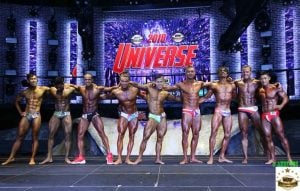 In that competition Achyut became the winner in that category but he was not satisfied. He knew he had a lot more to improve. "I watched the overall champion and compared myself to him. I tried to figure out what are my shortcomings. I realised I needed to grow my body further. I went to talk to established bodybuilders. I talked to many of them. Everyone had different advice to offer. But one thing I realised that I would need money to pursue a career in bodybuilding. I took up jobs as trainer in gyms and participated in various competitions. After 3-4 years I decided to expand my knowledge so I went to train in Mumbai and I also did some courses on nutrition. I took a break from competitions for about 5 years."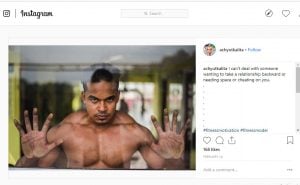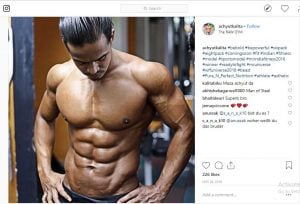 After a gap of five years Achyut made a comeback in 2015. That year he won the gold medal in the Men's Fitness Category in NABBA/WFF Mr. Assam. Since then he has been continuously participating in various state level national level and international level competitions regularly. In 2016 he won NABBA/WFF Mr. India Fitness title. In 2017 he was the winner of men's fitness category in IFA Classic. In 2018 he won gold in the Men's Sports Model (above 30 ) category and Pro Card in the WFF Mr. Universe.
Achyut has also been training other athletes. Many of his athletes have won state and national level competitions. For him it is really a matter of pride. "Many of my students have done well at various levels. A lot of athletes come from faraway places and take up accommodation here to join my gym which is a recognition in itself and it motivates me to do better for myself and for them."
Talking about his family Achyut says, "My parents wanted me to be a doctor and initially they were a bit disappointed when I chose to become a fitness trainer. However, today they understand what I have achieved and are happy.  As far as targets are concerned I just want to achieve bigger milestones every time."
(image Courtesy- Achyut Kalita/Instagarm)