It is never too late to start a journey. Sidhartha Borkakati and his wife Sangeeta are a living testimony to that. Both of them are in their 40s and are fitness athletes. But Sidhartha started working out only when he was 35. Sangeeta started to accompany him to the gym at his request but she was never too interested in going to the gym. Today they are not only seen working out together but can also be seen competing in fitness completions together and winning medals. Based in a small town named Tinsukia in Northeast India's Assam state, the Borkakatis are an inspiration for a lot of people. Even their daughter is also a junior level fitness athlete now.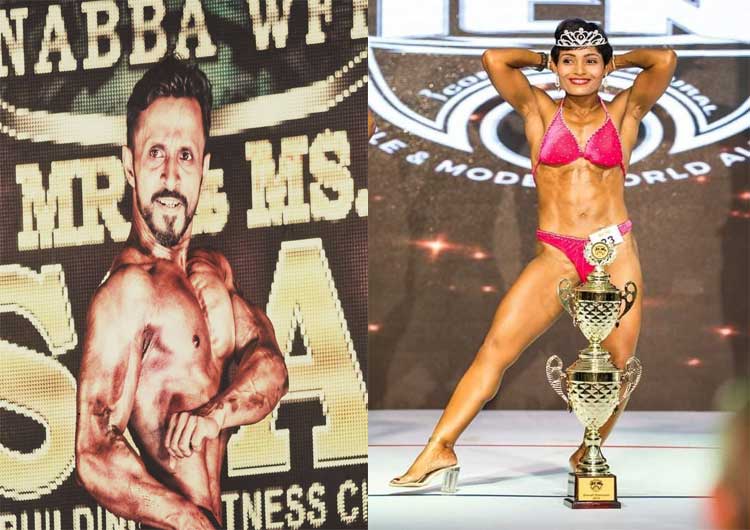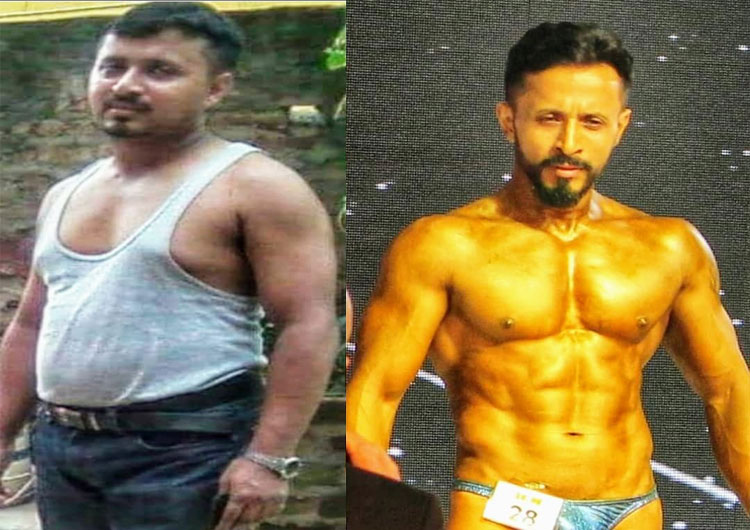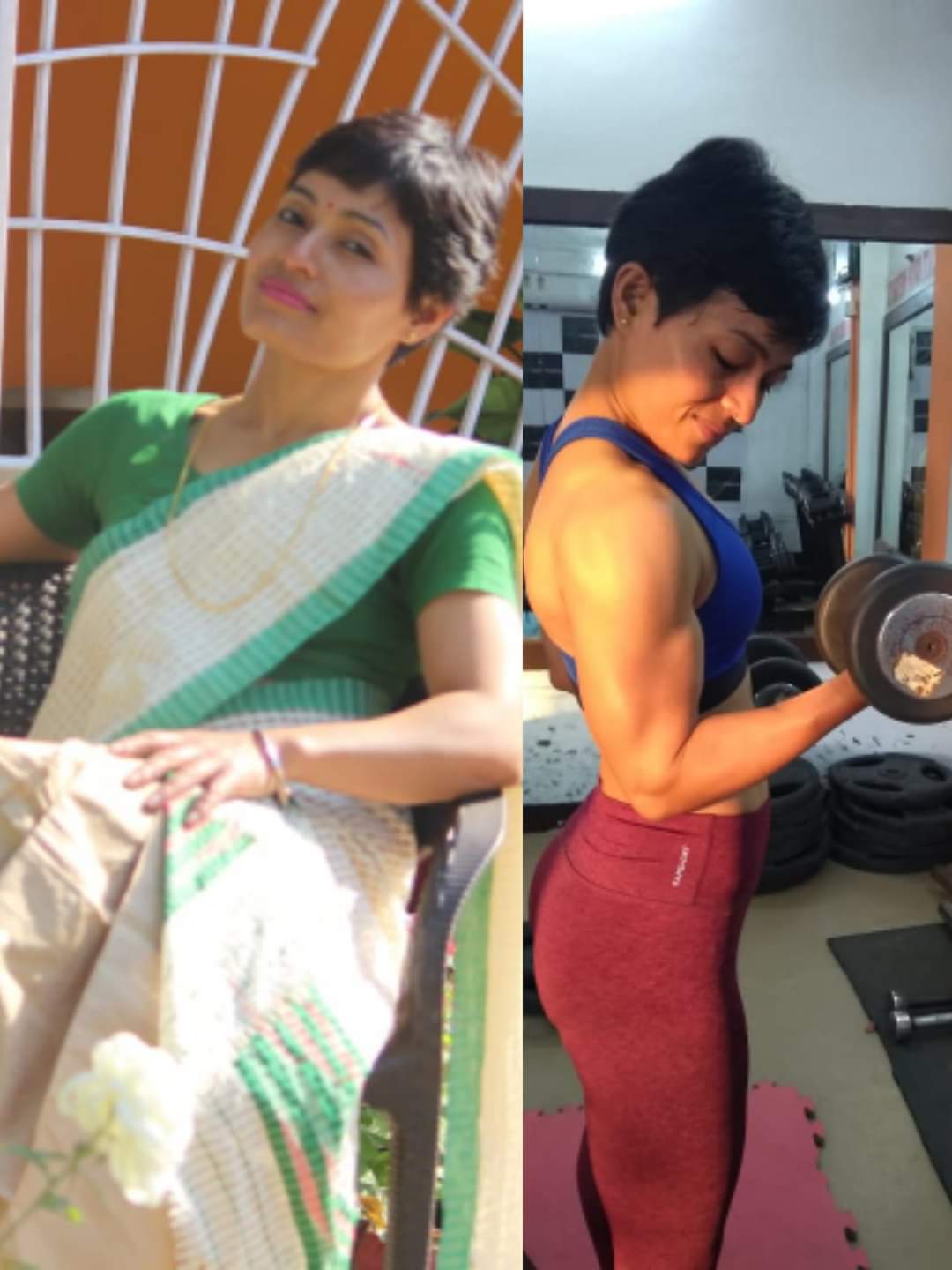 Sidhartha was suffering from obesity, fatty liver etc. when his doctor advised him to start working out. He took up jogging and other activities. "But on rainy days I had to skip jogging. So I started going to a gym." He says. Little by little changes started to appear on his body and this transformation boosted his confidence further. He also started to read extensively about diet on the internet. In the meantime he had also dragged his wife to the gym. "Sangeeta was already fit because she had a very active lifestyle. But I convinced her to come to the gym with me." He says. Sangeeta recalls"I used to do some exercise to stay fit but was never interested in going to the gym. When Siddhartha asked me to accompany him to the gym, I went but never thought about hitting the stage." Sangeeta says.
"When results started to show on our bodies, people encouraged us to compete. Gradually both of us started to participate in competition. When I was on stage for the first time, I was not ready. I did not get any medal but it boosted my confidence." Sidhartha says. Both of them have participated in competitions under INBA, ICN, NABBA-WFF and Sangeeta has also participated in IBBF competitions.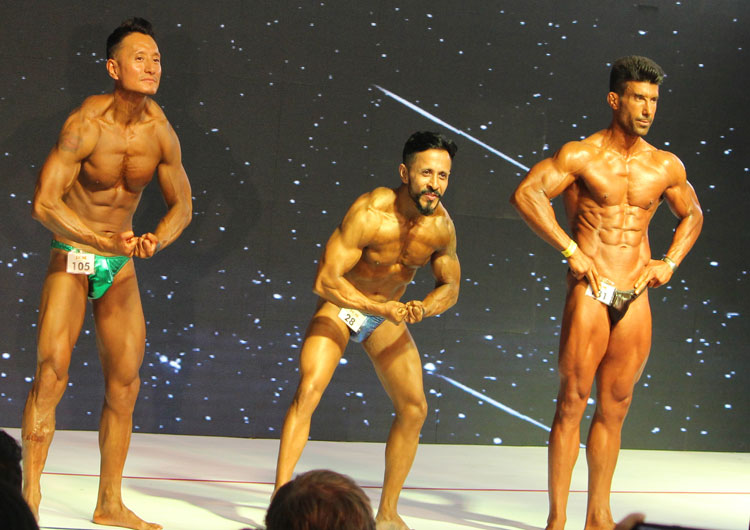 Sidhartha and Sangeeta have won several titles and are still looking forward for more. Sidhartha's first title was 2nd position in Overall Champions in the Masters category (40 +) in ICN (India) Championship in Goa. Overall Champion in Fityouth Classic apart from 4th position in NABBA-WFF Mr. Assam and 2nd in Mr. Tinsukia. The titles Sangeeta has won are- Champion in Women's Bodybuilding and 1st Runner up in Women Physique like INBA Asia Pacific at Bengaluru. Ms Figure in ICN (India) Championship at Goa, Champion in Women's Bodybuilding in NABBA-WFF Mr & Ms Assam, Overall Champion in in IBBF Ms Tinsukia and 1st Runner Up in IBBF Ms. Assam.
But apart from the titles, what they love is being there together in the gym and in the competitions. "We have been married for 15 years and working out together has strengthened us. We have become friends. When you participate as a couple, you push each other, you have no complaints about diet and all. In competitions we apply colour on each other's body, we cheer for each other. Basically we are together in everything we do and that is an amazing experience." Sidhartha says. Sangeeta credits her achievements to the motivation she got from her husband. "Whatever I have achieved is because Sidhartha dragged me to this field. The credit goes to him. I went to my first competition because of him only. My mother in law is also very supportive." She says. "Once you win a competition you keep on participating and winning becomes a habit." She says about the experience of winning competitions.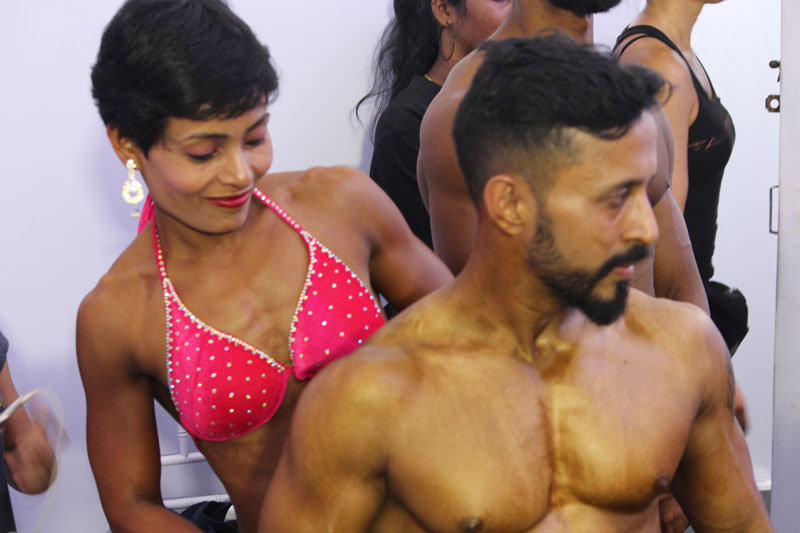 Sidhartha and Sangeeta are both teachers and they have a busy life. Every morning they get up at around 4.30 and hit the gym at around 5. They workout till 6 and after that they go to work. They also devote time to their family consisting on a daughter and SIdharth's mother. But time is never a constraint for them. In fact Sidhartha thinks lack of time is an excuse. "If you can find time to eat, you can definitely get time to work out." He says.
Sidhartha and Sangeeta are looking forward to a Pro title. They also have a target of participating in couple's category. Sidhartha is currently doing a Course in Nutrition and Diet and wishes to start a gym to train young people.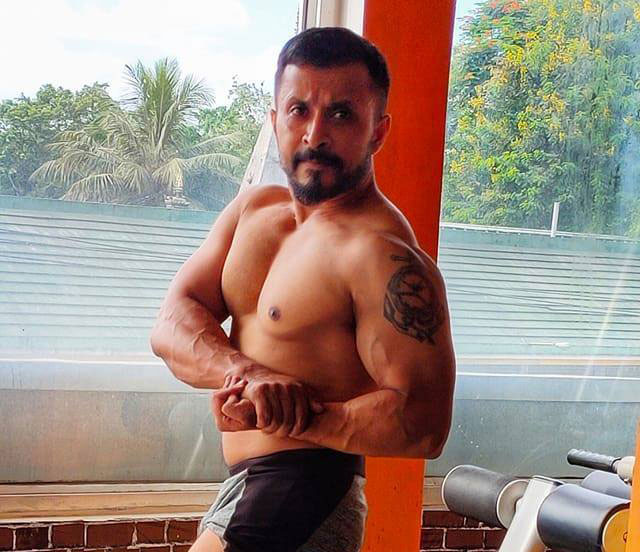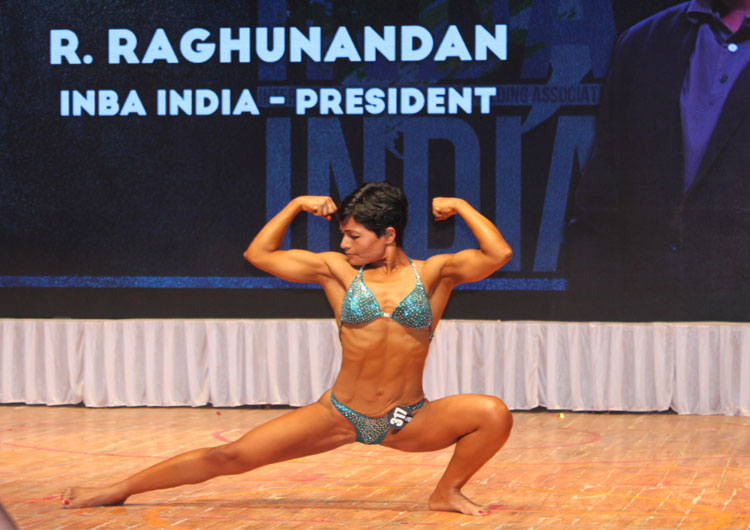 Like parents, Sidhartha and Sangeeta's 12 year old daughter is also a fitness enthusiast. In 2019, Sidhartha, Sangeeta and their daughter participated in a competition together for the first time. Both Sidhartha and Sangeeta describe it an amazing experience to be on stage with their daughter.